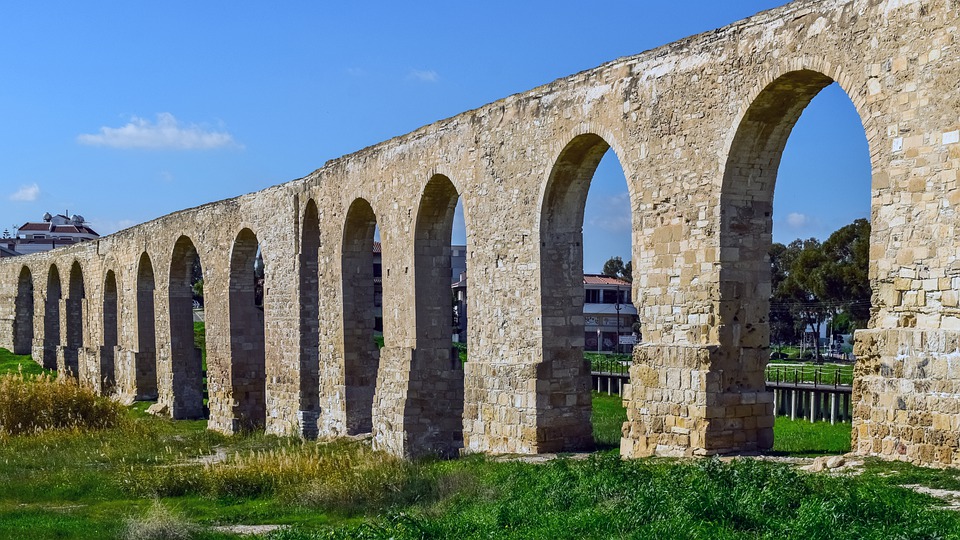 The pleasant winter conditions in the coastal Cypriot city prove to be helpful when it comes to exploring the outdoors, especially while maintaining social distance. There are plenty of sightseeing landmarks around Larnaca, but we recommend hiring a car and heading over to the Kamares Aqueduct.
The Kamares Aqueduct is roughly 85km from Larnaca. Commonly known as the Bekir Pasha Aqueduct, this landmark was first constructed in 1747 and was among the most important buildings to supply water in Cyprus. Using classical Roman architectural techniques, the Ottoman Governor, Bekir Pasha, ordered the construction of the aqueduct that was eventually completed in 1750, and it remained in function until 1939.
With a total length of 16km, including 75-arches, the function of the landmark served to bring water supply to Larnaca. Historically, it is said that the Governor wanted the town and city he presided over to have clean water, and that is why he paid money from his pocket for it to be built! The aqueduct first-served water around seven public fountains in Larnaca, two of which exist today; one near the Kebir mosque and the other near the Tusia mosque.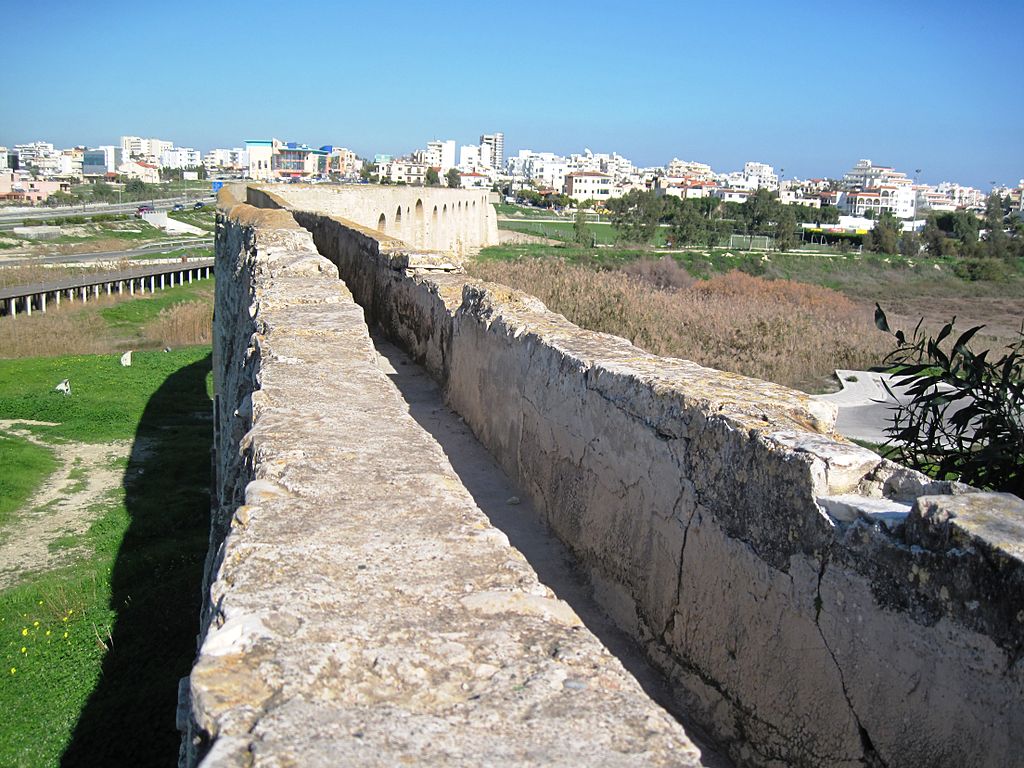 After being replaced with newer and more modern techniques of water supply, this place now serves as a historic landmark of innovation. Over 20-arches are still intact, and the archway is illuminated along the Larnaca-Limassol road, making it an attraction for visitors. Not only is evening time better, but you can plan a day trip and head over to relax by the cobblestone benches, have a picnic and grab some arty pictures with the iconic arches as a backdrop during the day.
The Kamares Aqueduct has been incredibly well-preserved since the time it was built and is a sight to behold, especially among history lovers. Learn the local culture, and make this journey a trip to remember!