Larnaca Geography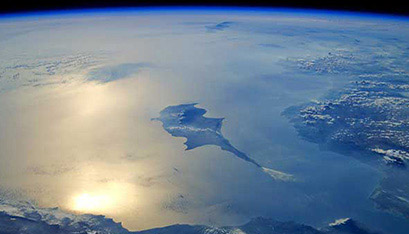 Larnaca is geographically situated on the southern coast of Cyprus. The city is divided into two parts namely, an older city centre and a chain of hotels and restaurants along the beach, known as the 'Phinikoudes'.
The city also hosts a commercial port. The district of Larnaca is one of the six districts of Cyprus. Troodos is the biggest mountain range that stretches across this southern part of Cyprus. Larnaca with a metro population 144,200 (in 2015) is the third largest city of Cyprus.
Climate
Cyprus measures just 240 km in length and 100 km in width. The climate of Larnaca is the same as the climate all over Cyprus. The climate is typically Mediterranean and has significant differences in the seasons. Summers are very joyful with warm and dry weather and the winters are rainy and mild. Tourists can enjoy long hot summers from mid–May to mid–October and short dry winters from December to February, separated by short autumn and spring seasons. The beaches of Cyprus are among the cleanest and safest in the Mediterranean Sea with an average annual temperature of 20°C (68°F) for the whole island.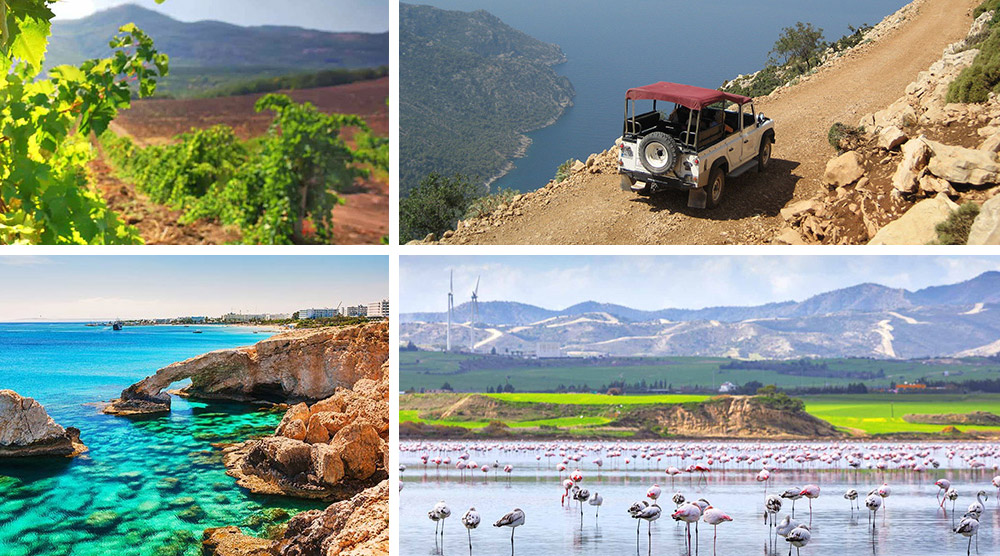 Average monthly temperature and rain days in Larnaca:
| | | | | | |
| --- | --- | --- | --- | --- | --- |
| Month | High,Low(°C,°F) | Rain days | Month | High,Low(°C,°F) | Rain days |
| Jan | 17°,7°C (62°,45°F) | 7 | July | 33°,22°C (91°,72°F) | 0 |
| Feb | 17°,7°C (62°,45°F) | 5 | Aug | 33°,22°C (91°,72°F) | 0 |
| Mar | 19°,9°C (66°,48°F) | 4 | Sep | 31°,20°C (88°,68°F) | 0 |
| Apr | 23°,12°C (73°,54°F) | 2 | Oct | 28°,17°C (82°,63°F) | 2 |
| May | 26°,16°C (79°,61°F) | 1 | Nov | 23°,12°C (73°,54°F) | 3 |
| June | 30°,19°C (86°,66°F) | 0 | Dec | 19°,9°C (66°,48°F) | 7 |
Recommended Activities