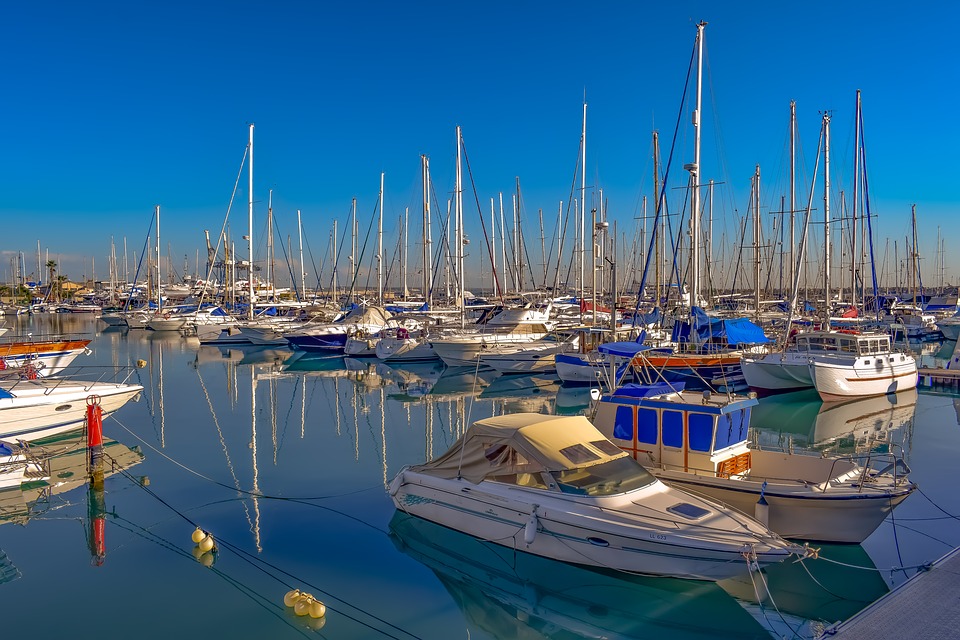 The beautiful Larnaca city is an integral part of Cyprus's 4000-year-old history. It is the longest continually inhabited place on the island and today the city is a thriving Mediterranean hotspot. From stretches of varied coastline, a mix of traditional and cosmopolitan establishments and fascinating monuments, Larnaca seamlessly blends the best of both worlds.
Larnaca by the Sea
One of the best ways to enjoy the city sights is through the turquoise waters around it. Get the best views of the Cyprus coastline from the comfort of your yacht or boating vessel. Sailing in Larnaca is a special experience due to its stable winds, beautiful scenery and calm sea; perfect weather to go fishing or just cruise carefree. You can also set sail for many a secluded spot, usually inaccessible from land. 
Cyprus has five ports, two marinas and lots of bays providing you with anything you may require. Larnaca Marina is full all year round with yachters from around the world mainly because individuals may live on their vessel in the winter due to the Mediterranean climate.  Larnaca Marina is situated in the bay of Larnaca, near the town centre and protected from all weather conditions. Access to the Marina is controlled and limited to yacht owners and crews with the minimum depth of the useable part of the Marina being approximately 1.5M and the maximum is 4.5M so make sure your vessels meet those requirements.
Land Ho!
Once you get enough of boating around the island, relax at Larnaca town which is centrally positioned, offering easy access to other regions, whilst its small and scenic rural villages are famous for their local handicrafts. Visit the bustling promenade of Finikoudes, lined with palm trees and flanked on one side by the beach and the other by eateries and varied sources of entertainment. From here you can take the sea walkway of Piale Pasha, passing by quaint old neighbourhoods and fish taverns. There is a vast shopping area that runs parallel to Piale Pasha so you can catch up on some retail therapy there. North of the Piale Pasha is the stone cathedral church of Agios Lazaros (Church of Saint Lazarus) which is just too gorgeous to miss!