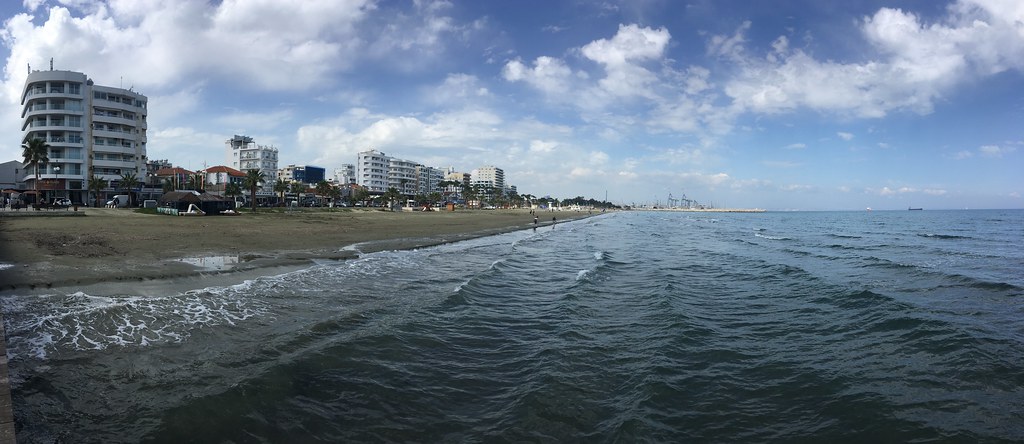 Credit: flickr / Sergei Gussev / CC BY 2.0
Located closely to the stunning coastline of Cyprus, Larnaca offers a perfect vacation for every type of holidaymaker. This city holds a great historical background along with magnificent beaches, plenty of adventure and attraction to discover. Beautifully surrounded by palm trees, this is one of the Mediterranean's oldest cities and whether you're travelling with your partner, family or friends, this city will not fail to amaze you by its charm. Check out these 5 best things that you can do in and around Larnaca during your holiday travels.
Beach Life
Larnaca is home to several beautiful beaches, equipped with excellent facilities like shops, cafes, bars, and restaurants. Finikoudas Beach is the life of Larnaca; it is the most famous beach backed by tall palm trees and covered with soft golden sand. The next favourite beach amongst tourists is Mackenzie Beach which is just a five-minute drive from Larnaca Airport. Here you can get the best scuba diving experience along with other cruising activities. Besides them, beaches like Lenios beach, Meneou beach, Yanathes Beach and Faros Beach, are super places to unwind.
The Salt Lake
Be the witness of 85 species of birds including flamingos in this vast and beautiful temporary Salt Lake, a specially protected area set next to the city. It is an important migratory point for birds across the Mediterranean Sea, throwing a beautiful view not to be missed at any cost.
Explore The History
Larnaca boasts a rich history and you are sure to find lots of fascinating attractions in here like the town of ancient Kition, the Church of Saint Lazarus, the Larnaca castle, the Owl museum and famous Lefkara village just to name a few. If you are a history buff and want some more taste of history, then head to the Pierides Museum, where you'll find relics from the various civilisations that have made Larnaca their home.
Love For Adventure
If you're a thrill-seeker then around Larnaca, you'll find plentiful land-based activities. You can take the pleasure of hiking and cycling; they are especially popular things to do around the city. Want a more action-packed day? Take a trip to Fasouri Watermania & Waterworld, Europe's largest and coolest water park.
Nightlife In Larnaca
Put your dancing shoes on and get ready to hit the best pubs in Larnaca. Almost all the clubs here are open till late at night, serving the best food and drinks.
If you're looking something a little less lively where you can relax and unwind then head to any sophisticated bar and enjoy a local drink while listening to some chilled out tunes or live music.