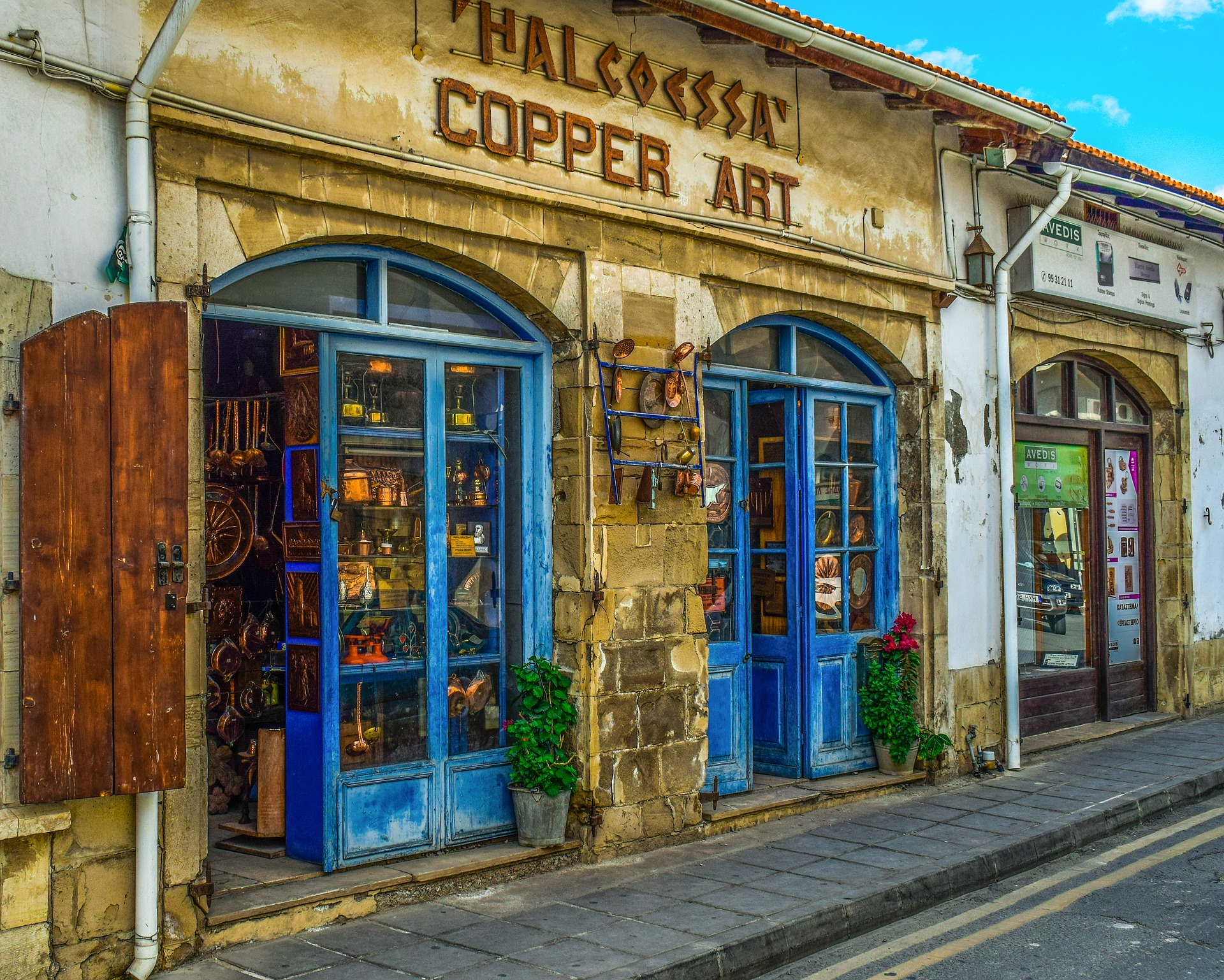 Cyprus, a tiny island in the Mediterranean is every artsy shopaholic's dream come true! Here you'll find everything from apparel by the best designer labels to handcrafted leather goods and other intricate embroideries. Lefkara lace, characterized by hemstitches and intricate geometric patterns on white cotton, is recognized by UNESCO as part of Cyprus's intangible heritage.
Being a small island, it is easy to get around by car and there is something for everybody; large shopping malls for luxurious lazy afternoons, rustic open-air markets for the more homespun knick-knacks and delicious Greek and Turkish fare for the food lovers. Cypriot foods like the legendary Halloumi cheese, age-old Cypriot wine (Commandaria) and the sweet and sticky Turkish delight (Lokum) are absolute must-haves! Here are few of the shopping hotspots in Cyprus:
Shopping in Larnaca
One of the oldest cities in Cyprus, Larnaca is the place for immersing yourself in Cypriot culture; it is the birthplace of the world-famous Lefkaritika embroidery. If you're looking for the best bargains in town, head down to the Sunday market for clothes, handicrafts, and souvenirs. You will also find different kinds of pottery, lacework, and silverware in shops around Zenon Kitieos Street. Make sure to stop by Zenon Tavern for lunch; their cheese croquettes are to die for!
Retail Therapy in Nicosia 
Don't let the Middle Eastern ambience of Nicosia (60 mins driving distance from Larnaca by car) fool you, here you'll find vast malls with the latest inexpensive designer brands like Versace and Armani, tucked away in traditional looking structures. Visit Makariou Avenue to shop the big chains (like Marks & Spencer) but if you're looking for a more 'Cyprus' feel, check out the jewellers (ask for Filigree silver), and fabric stores along Ledra Street and its many gullies. You can also pick up amazing souvenirs from one of the shops in Laiki Geitonia. 
Haute Couture at Limassol
The hip and happening Limassol (60 mins driving distance from Larnaca by car) offer the finest in haute couture and sweetmeats. Visit Anexartisias Street and Makariou Avenue to shop over 300 popular brands including big chains like Zara and The Body Shop. Go nuts in the aptly named 'The Nut Cracker House' with their exhaustive selection of the choicest dry fruits, candy, and wine and bring home some of that old Byzantine charm with art by Nicholas Loudaros. 
Perennially Pretty Paphos
The cradle of Aphrodite (the Greek goddess of love), Paphos (110 minutes driving distance from Larnaca) is yet another goldmine for handicraft enthusiasts. Try your hand at some pottery making at Savvas Pottery; head down for a lesson or simply to buy some amazing wares. You can also visit the Fold Art and Handicraft Center or Paphos Town Market to buy textiles, wool, precious stones, and cotton. Check out the harbour-side shops for some unique souvenirs while you're there. If you want to take back something sweet, visit Arsinoe Yeroskipos Delights for their outstanding Turkish delight.