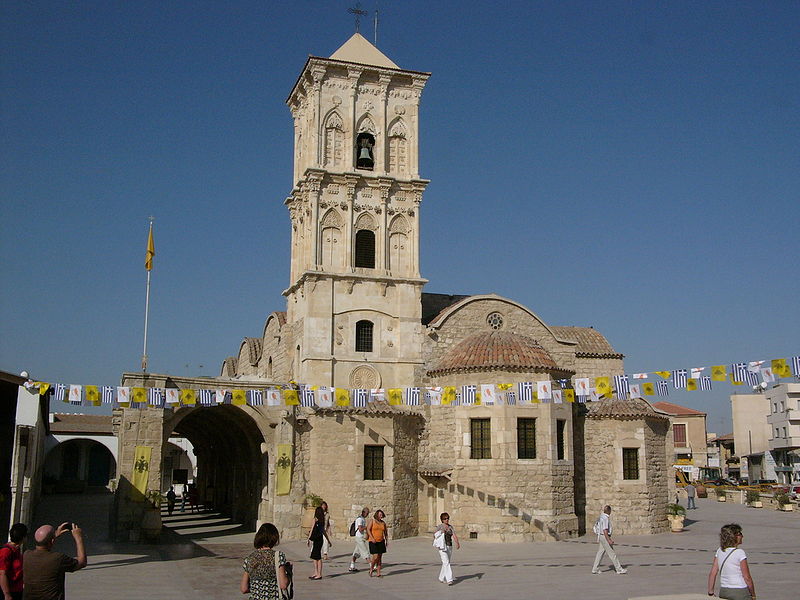 Credit: Hannes Grobe/BHV / CC BY 3.0
Located on the southern coast of Cyprus, the geography of Larnaca has allowed the coastal city to prosper and become an exciting hotspot for visitors from all over the world. Besides the stunning array of beaches that it has, we have written about some well-known attractions in the city so you can have a hassle-free holiday experience in this Cypriot city.
St. Lazarus Church
Churches are seen far and wide in Europe, but none can be as beautiful and full of history as the St. Lazarus Church in Larnaca. The entire area is peaceful and breathtaking and definitely a spot to visit on your travels.
Mackenzie Beach
Larnaca definitely has no shortage when it comes to beaches, their location and facilities around it. The Mackenzie Beach is not just popular for its sandy shores, but the gentle waves allow visitors to play around the shore and enjoy water activities without any worry.
Zenobia Wreck
If you are a water baby, then the Zenobia Wreck in Larnaca is sure to provide you with the excitement you need for your holiday. To see this particular attraction, you need to check it out underwater with guided professionals to get the best experience possible.
Larnaca Salt Lake
Dubbed as one of the largest natural salt lakes in Europe, the Larnaca Salt Lake is definitely a sight to behold. Besides the stunning views, the place also allows you to enjoy a relaxing stroll. And if you are lucky enough, you can even get to see a flock of flamingoes between December and March!
Larnaca Marina
The 200 berth yachting marina is definitely one of the popular attractions of the city. Not only is it an excellent viewing space for people who love sailing, but the marina also offers boat trips and other attractions.
Book your flight to Larnaca today, and enjoy all that you can of the Cypriot hospitality!