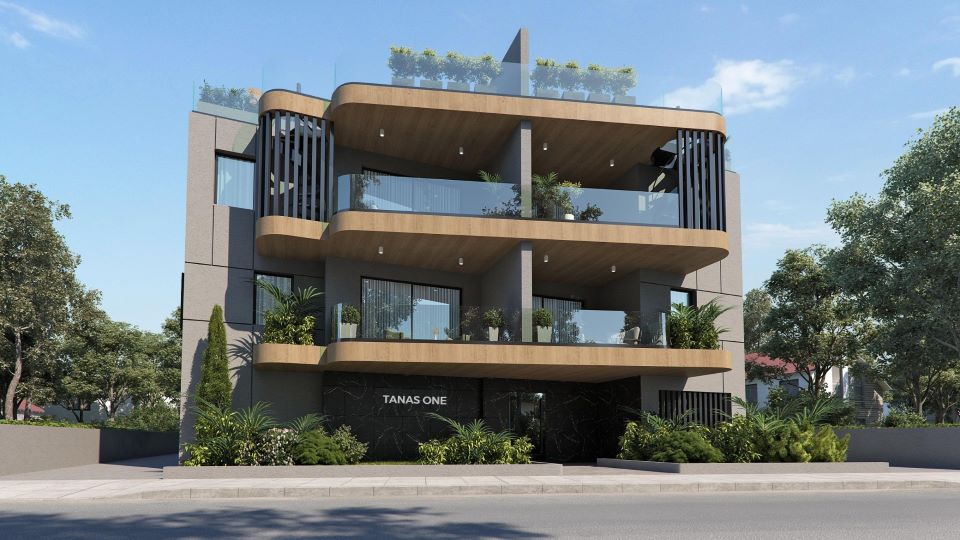 Larnaca, Cyprus - In recent years, Larnaca has emerged as a dynamic hotspot for urban development and investment, with its coastal beauty and vibrant city life. Among the transformative projects heralding this new era is the comprehensive Dhekelia Beachfront Redevelopment and the massive Larnaca Marina Investment. TANAS Development, a rising real estate developer, is adding to this exciting momentum with its visionary residential project, TANAS One.
TANAS One is located in Livadia, the current number one area for real estate investment in the Larnaca region. A stone's throw from the beach and minutes away from the city center, this elegant development is set to benefit tremendously from the largest infrastructure projects happening in Cyprus.
The Dhekelia Beachfront Redevelopment, designed by the renowned Foster + Partners and developed by Petrolina Group, is a visionary project replacing two kilometers of oil refineries with low-rise commercial, residential, and hotel blocks. As a natural extension of Larnaca's urban fabric, the new development will transform the Larnaca-Dhekelia Road into a pedestrian-friendly promenade. This project celebrates Larnaca's industrial heritage while introducing a revitalized beachfront lined with restaurants and cafes.
Positioned close to this transformative development, TANAS One is poised to offer an exceptional lifestyle to residents who value proximity to vibrant city life and coastal serenity. The apartments, meticulously designed with spacious living areas and rooftop gardens, reflect the project's commitment to quality, luxury, and style.
Adding to the infrastructural developments in the area is the Larnaca Marina and Port Redevelopment Project. Started in April 2022, this ambitious project aims to serve and accommodate all types of vessels and businesses. As the first destination for travelers from the Middle East or Asia and the last from Europe, the marina holds strategic importance. With its close proximity to the Larnaca International Airport, the marina is set to become an unparalleled hub for nautical tourism.
TANAS One's location in Livadia, with easy access to these groundbreaking developments, underscores the project's investment potential. By offering modern, energy-efficient homes that meet the highest quality standards, TANAS Development is aligning itself with Larnaca's bright future, making TANAS One a smart investment in a rapidly evolving area.
Amidst the flurry of development, TANAS Development, belonging to TANAS Group with a German background, prioritizes its core values: Transparency, uncompromising quality control, financial stability and expert local collaboration. These values drive their commitment to delivering exceptional homes that not only meet but exceed the expectations of their discerning clients and investors.
TANAS One is not just another real estate project; it's a part of Larnaca's transformation, offering a promising opportunity for those who wish to be part of the city's exciting future. As Larnaca ushers in a new era of development, TANAS One stands as a beacon of what the future holds: Quality, elegance, and a vibrant lifestyle in the heart of Cyprus.
For more information about TANAS One and TANAS Development, visit their website at tanasdevelopment.com.